Joshua Tree National Park, CA
November 19, 2022
My first solo backcountry experience was in Joshua Tree National Park. After attending a conference in San Diego, I packed my gear and spent two nights around the park.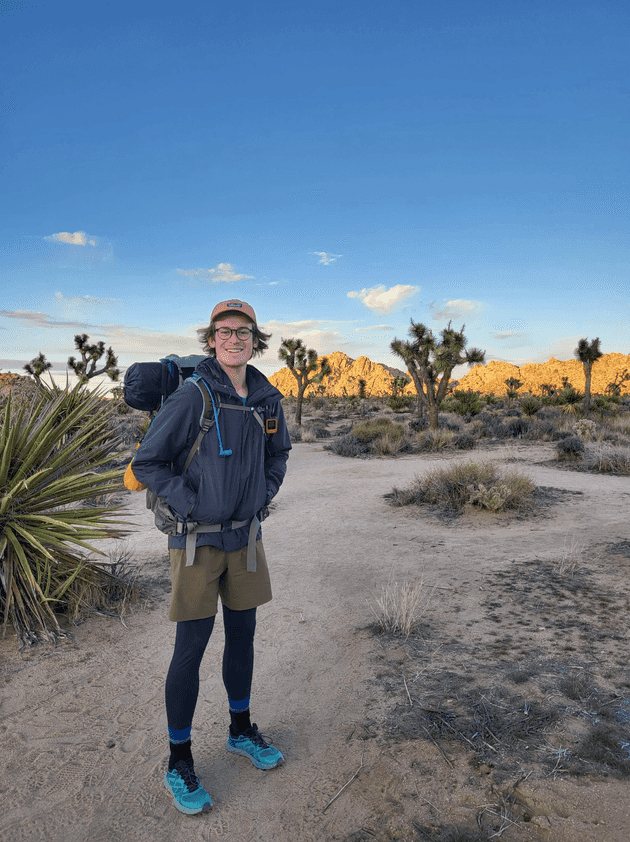 The first night was in an established campground and helped me become familiar with the climate at that time of year (it still got quite chilly overnight).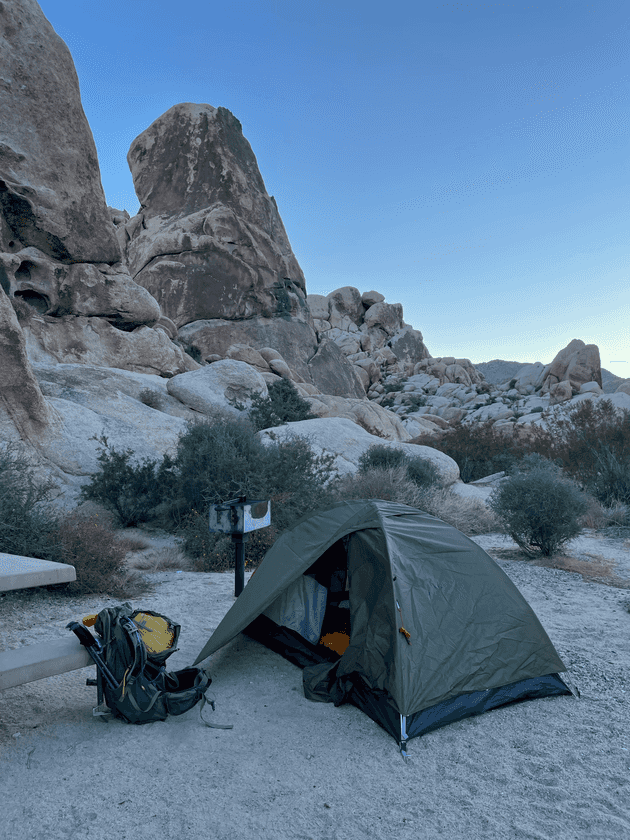 The following day, I had envisaged finding another established campground for the following night, but everything was either full or booked out! This is when I realized my only option would be to go backcountry (since you only needed to fill out a card and ensure you complied with distance and location requirements).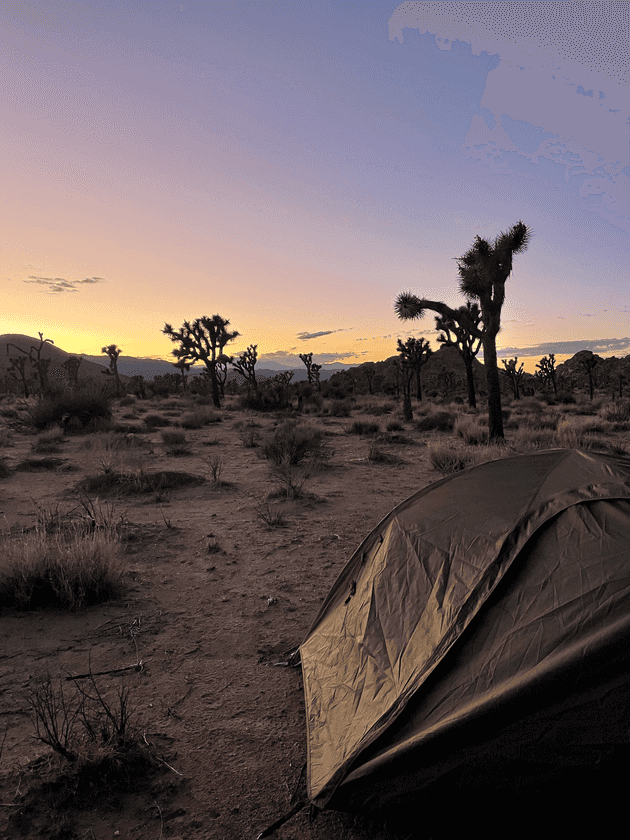 It was an amazing experience being so isolated with such a beautiful landscape around me.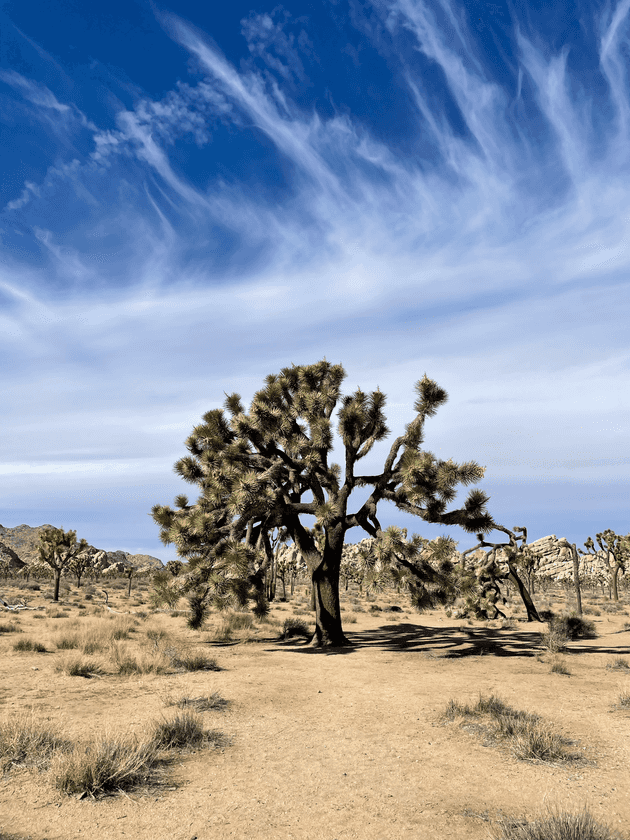 The following day, I hiked around 8 miles to exit the park. I then headed to an interesting little trail that went inside one of the large rock piles around the park and through what was known as the "Chasm of Doom". I was drawn to this partly due to the name, but also the challenge - you needed to squeeze yourself through a gap between two rocks hardly 1 foot apart!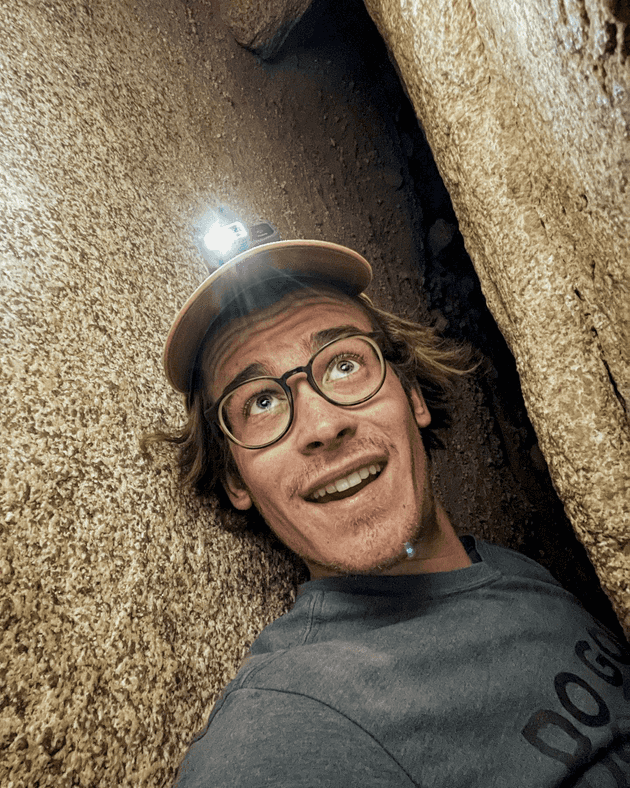 I can think of a few moments along this trip: I greatly underestimated how chilly it would be overnight and had to go buy another layer the next morning, after making it out of the Chasm of Doom, I realized I had no clue how to make it back down again and just had to scramble down on my own route!
I really enjoyed my time in Joshua Tree National Park, it had been a bucket list location for a while.
---